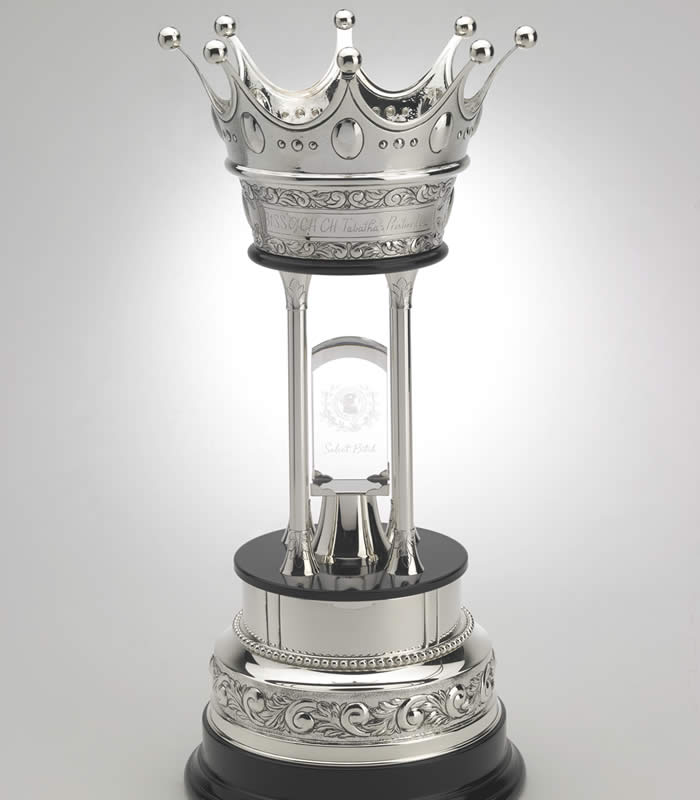 TABITHA PRISTINE TROPHY

This was a very special trophy commission. Carol Heidl, a dear friend of the client, was well known as an outstanding breeder of English Labradors, namely Tabatha Labradors. Carol requested her Estate purchase a memorial trophy to the Labrador Retriever Club of Potomac, Maryland as a memorial to CH Tabatha's Pristine WC. Both Carol and her beloved Pristine were described as regal, though very humble. The client wanted a trophy that would represent the royalty they exuded.

This beautiful trophy was created in sterling silver using metal spinning, silversmithing, hand engraving, and repousse techniques. It is adorned with a crystal block etched in the middle with the Clubs logo.