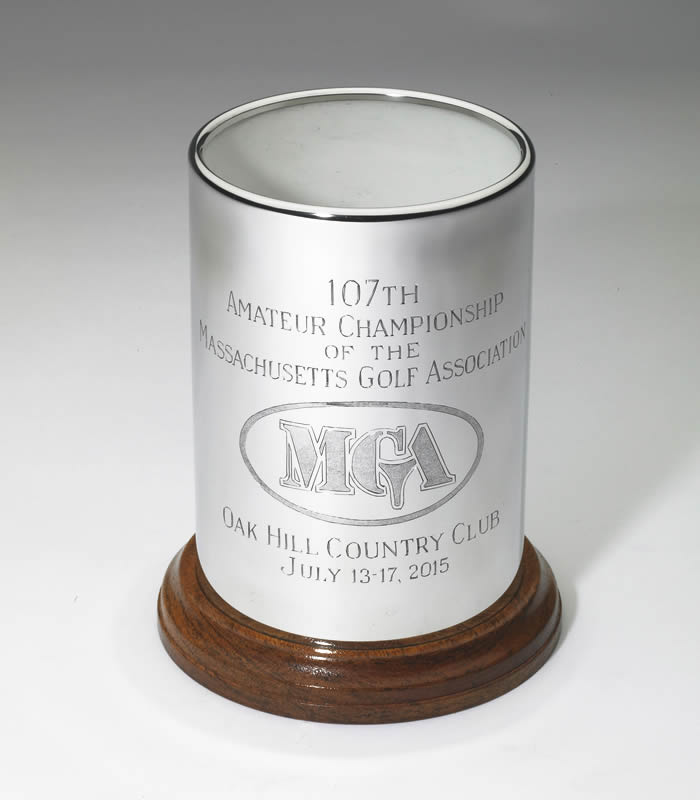 GOLF HOLE LINER TROPHY

An actual golf hole liner pulled from the 18th hole and wrapped in sterling silver or pewter makes the perfect sentimental trophy to be awarded at any golf tournament. Engraved to commemorate the specific events and accomplishments, this award is guaranteed to be a treasured heirloom of a true champion.

* The liner can also be provided by us if needed.