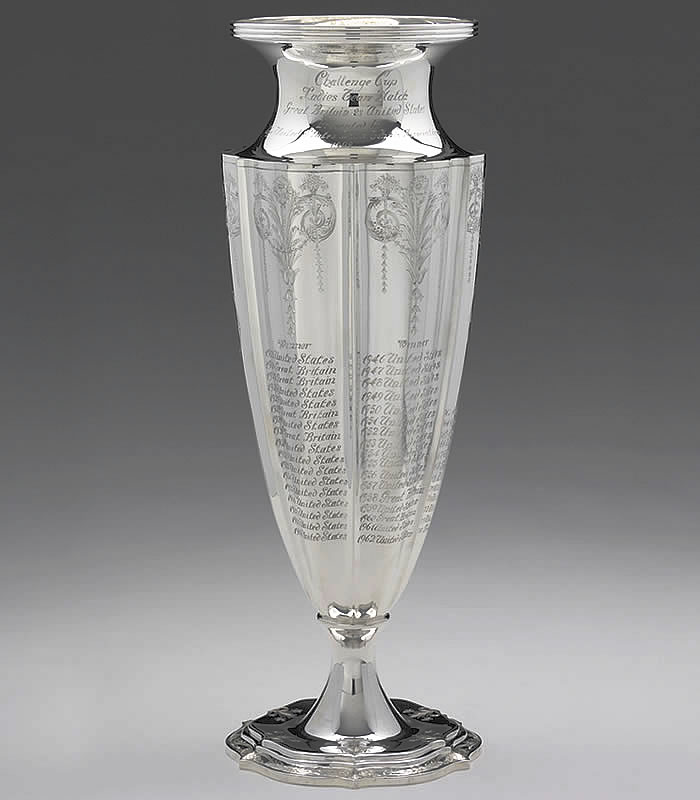 THE WIGHTMAN CUP

Challenge Cup – Ladies Team Match
Great Britain vs the United States
United States Tennis Association

We were commissioned by the USTA on behalf of the Saint Louis Country Club to replicate the Wightman Cup. This was scaled down from the original of 23 3/8" to 20". Through the artistic talent of our hand engraver we were able to replicate the intricate detail of the engraved designs.

Many hours of spinning, chasing, soldering and engraving went into the creation of this cup, which today, stands on display at the Saint Louis Country Club.